Custom Search



Click here to return to

Globe Swift / Temco Swift
Homepage




Swift Maintenance & Technical Advice
From Globe Temco Swift Expert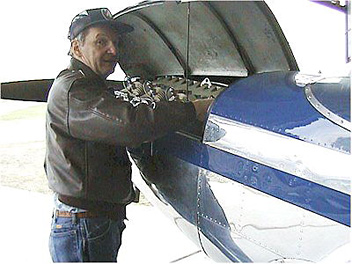 Jim Montague
(...and some of the other great Swift minds on the internet.)
An archive collection of Jim Montague's
"Monty the Answer Man"
replies from the weekly GTS Internet Updates
with additional advice from guest
"Answer Man" Steve Wilson and other famous
Swift experts like Don Bartholomew,
Geoff Crawford, Ed Lloyd, Mark Holliday,
and more...

For more "been-there-done-that" advice from
Swifters, the Swift Museum Foundation offers a
book titled...
"Maintenance and Operations Tips"
This book, published in the 1980s, is a must
have for any Swift owner and can be purchased
by calling the
Swift Museum Foundation Parts Department
423-744-9696.

Disclaimer: Views and opinions expressed herein
are not guaranteed to be accurate and are not
intended to provide specific advice to individual pilots...