Red River Swift Wing
Story & Photos Courtesy of Stan Price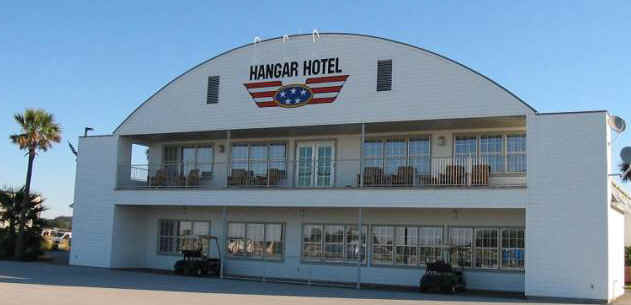 Our 2006 Fredericksburg fly-in held October 26-29 is in the books
and was considered a huge success. Ed Lloyd, our fly-in chairman,
had a workable plan that was guaranteed to work in sun, rain, or
wind. Wind was our problem, along with an ornery cold front
which shut down the east coast arrivals and slowed our
Houston flyers down until Saturday. Barb and Steve Wilson
did an excellent job with the shirts, registration, and awards.
The end result was an easy going vacation to the beautiful
Texas hill country. Since Friday was too windy to fly we took
the opportunity to visit Fredericksburg. Some of us congregated
to The National Museum of the Pacific War. This museum, initially, was the Admiral
Chester Nimitz Museum but has since been expanded to include much more. We
were in there long enough to get a good overview but I'm game to go back again and
spend a lot more time. Fredericksburg is a nick-nack ladies shopping paradise so the
women were soon lost in the stores. We gathered up for lunch at a German restaurant
and enjoyed a great meal.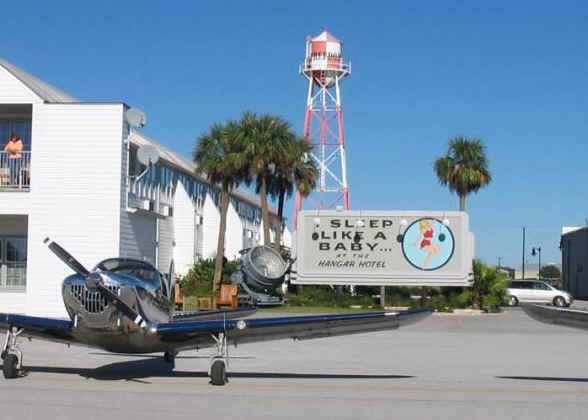 We then headed down the road to Kerrville, Texas to tour the Mooney Airplane factory.
Our initial plan was to fly the Swifts but due to high winds we opted for the comfort of
the cars. Ed had pre-arranged the tour and we were treated like VIP's.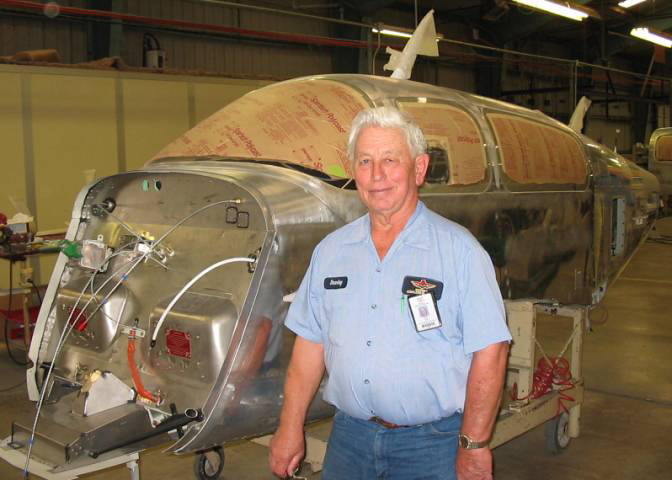 Our tour guide, Stanley, has been and still is the longest standing employee at Mooney.
He has worked 47 years of his almost 70 years of life and is currently the supervisor of one
of the fabrication shops.

After the tour we enjoyed "The Officers Club" for a little happy
hour followed by a great meal at "The Cotton Gin," a great restaurant located just off the
airport property. The airport has a great airport café, however it is not available for the
evening meal.


Saturday was perfect. No wind so we proceeded with formation training, fly-outs to the
Enchanted rock, shopping for the ladies, and lots of fun. Ed christened Ross Burgess as
a new flight lead after his four ship lead check ride. Lots of practice for the rest of the
troups. Seems like Dave Anderson flew in "Four" different formation events. He and
Kirby are animals.



The Kennedy Clan arrived in force. Dan Kennedy, grandson of John Kennedy – Globe
Founder- hitched a ride with Ray Mort from the Ft. Worth area and was elated to fly to a
Swift Fly-in via a Swift. Thanks Ray. Tom Kennedy, son of John Kennedy, and his number
two son John arrived via automobile and brought some memorabilia which none
of had ever seen.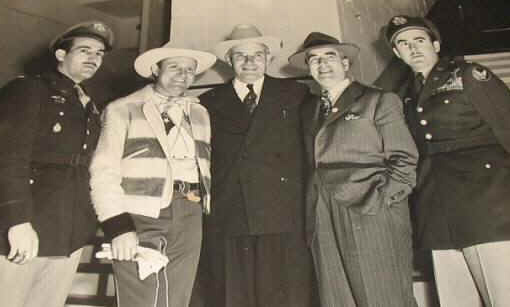 The Aces, Gene Autry, and we think the Governor of Texas with John Kennedy.
(Editor says... Who are the two "aces". I'll list the names of those
who email me with the correct answers in the next newsletter!)
Tom has his own personal stash of pictures from his childhood in Ft. Worth, Texas
and I really enjoyed having him go through his book and share the memories. Steve
Wilson and I talked to Tom about sitting him down in front of a video camera and
taping his explanation of who the pictures and memorabilia are all about since there
was entirely too much for us to remember.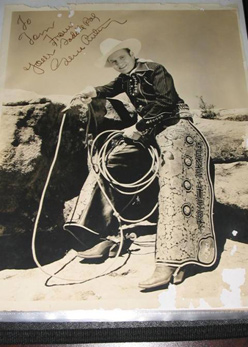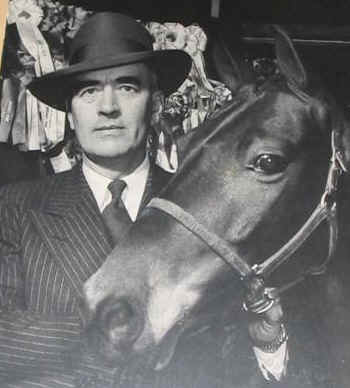 Above left an autographed photo of Gene Autry, friend of John Kennedy. Above right, John Kennedy.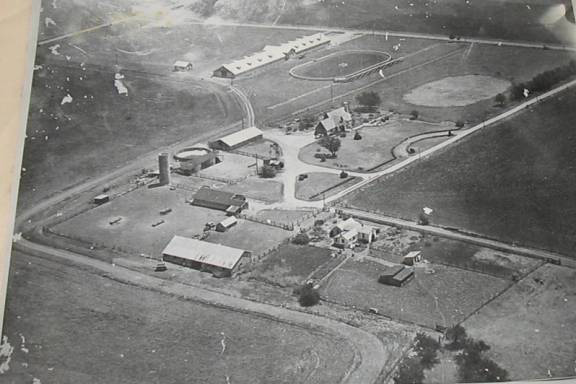 The Kennedy family farm before the Globe Plant.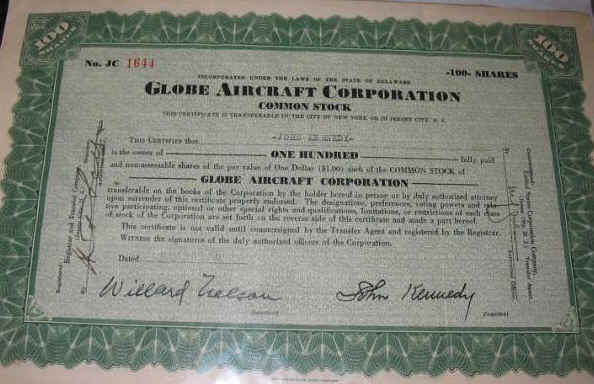 Globe common stock Certificate

Tom Kennedy was treated to a Swift Ride by Steve Wilson with Ed Lloyd
flying as wingman. Dan Kennedy later shared with me that his dad's
comments of seeing Ed in close formation were that "He felt
like he was having a spiritual experience seeing the clean Swift in
flight right next to him." Maybe sometimes we take for granted
all the neatness which we get to experience. John Kennedy, Dan's
brother, was never seen without his camera and tri-pod. What a day.



The Saturday flying finally had to come to an end so that we could proceed
to "The Bavarian Restaurant" in Fredericksburg for our banquet/meal.
Barb and Steve Wilson had taken care of the voting and awards and Ed
had the restaurant all arranged so all we had to do was enjoy the evening.
The awards went as follows.





The outstanding Modified went to Ed Lloyd.
Ed is on the right with myself on the left.
(Ed is the good looking one.) Ed was also presented with a special award for all his work
with the formation program, the Fredericksburg fly-in Chairman job, being the RRSW
newsletter editor, and being such a
strong supporter of the Swift.



Kirby Warden, on the right, received the outstanding Stock Swift Award.


Kent Koester from Cottage Grove, Oregon
received the Long Distance award. 1407 nm,
11 hrs. + 56 min. (but who's counting).



Steve and Barb Wilson were presented
with a special award for all their efforts with registration, awards, and administration
of the fly-in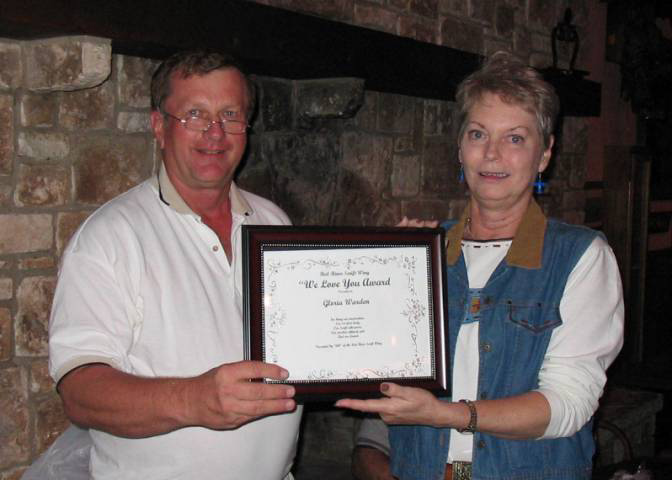 Gloria Warden was presented the "We Love You Award" from "All" of the RRSW
for being our inspiration with her outstanding attitude about everything.
We finished the evening by auctioning a couple of Swift memorabilia
items to help with the fly-in costs and had a great time. The restaurant
owner bought a RRSW hat for $55.00 just to say "Thanks" to the group.
(Editor says... Nice looking Swift on the left!)