COMPLETE AIRCRAFT
Click on small photos to enlarge...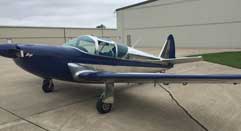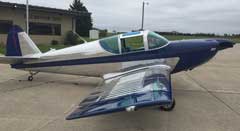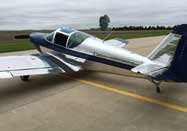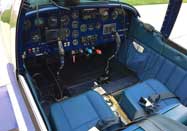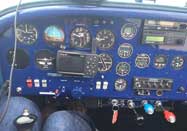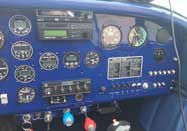 1946 Swift GC-1B, N80571 - sn 74
TCM IO-360A 210HP engine, McCauley CS Prop, Thomason control sticks. A/C TT 2010, Engine TT 2590, TSMOH 150, Prop TSMOH 150.
One piece windscreen, Alterair cowling/wingtips, closed wing slots, 1970# gross weight increase, aft fuselage access door. Cleveland wheels/brakes, Wheland strobes, Cessna 152 seats, new panel and Airtex interior.
Avionics: King KY97A, Narco AT50A, ACK Encoder, ELT, Apollo 820 Flybuddy GPS.
Electronics International Instruments: oil pressure/temperature, RPM, fuel flow/pressure, Ultimate Engine Analyzer. Logs back to new in April, 1946. I'm not flying it anymore. Awesome airplane but I NEED TO SELL!
$43,500 OBO. Contact: Keith Brandt (515)341-2522 or brandtkjb@gmail.com
(May 2019)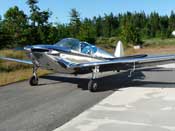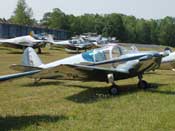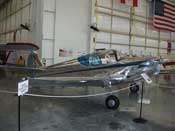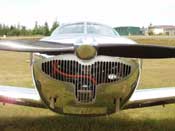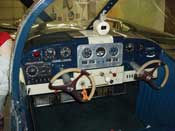 1946 Swift GC-1A, N80760 - sn 163
TT=2730.35, TSMOH=488.35, TSTOH=88.5.
This aircraft was an award winner at Oshkosh in 1974, 1975 and 1982.
It would continue getting awards if you flew it there! It is a very nice and very original GC-1A but is
actually equipped with a C-90 and an excellent match of a fixed pitch metal prop. This is the Swift
Mark Holliday used to do that beautiful aerobatic routine during the 50th Anniversary of the Swift air
show at Denton, TX as well as numerous other air shows. It was displayed in the Swift Museum in
Athens, TN for 20 years prior to my purchasing it in 2007. Since then it has been displayed at the
Port Townsend Aero Museum, Port Townsend, WA for the past 11 years. I have kept it in annual
during my time as caretaker and flew it occasionally to special events. Life changes and it's time to
find a new caretaker for this great unrestored original Swift! I paid Swift $40,500…make me an offer.
Contact: Ernie Hansen (360) 808-1858 or ernestfhansen@gmail.com
(Jan 2019)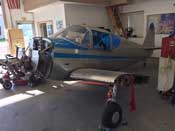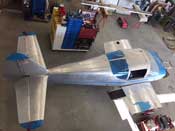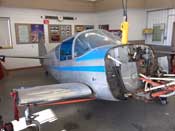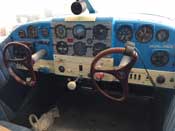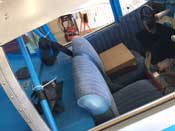 1946 Swift GC-1B, N3721K - sn 1414
Swift Project (polished) TTAF 1494 TSOH 271 C-125-2, Center section repaired, plane ready for assembly. Engine tore down (had prop strike) needs inspection and assembly.
$22,000/OBO Contact: Todd Asche (320) 979-5684 (leave message) or email wcrcoi@td.net
(Oct 2018)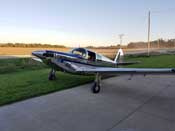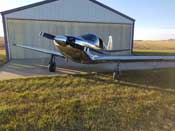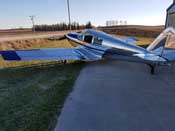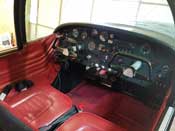 1946 Swift GC-1B, N80613 - sn 1018
TT: 2790hrs Cont. IO-360D, Mc Cauley Prop.
0 hrs since O/H engine with new "VAR" crankshaft , O/H injection pump, O/H starter drive, 500 magneto check.
Prop 218 hrs since new, 0 hrs since O/H. 150 Cessna seats, gyro panel, intercom, one piece windshield,
51 style gear doors and Buckaroo style wingtips. 760 Comm, AT 150 transponder and encoder.
Fresh annual at time of sale.
$54,000 Contact: Randy Brubaker (319) 231-0332 or gracie40b@gmail.com
(Oct 2018)
PARTS, PROJECTS &
WANTED...

Looking For:

Continenta O-300-D. Mid-time or less.
Contact: Ernie Hansen ( 360) 808-1858 or email ernestfhansen@gmail.com
(May 2019)


For Sale:

1) Slick Magnetos L&R 6314 including harnesses 388.88 hours Great deal at $1,000.00

2) McCauley Prop Governor for IO 360 Continental 388.88 hours. Price $887.50 (1/2 price)

3) Various airframe parts (some New Old Stock); ailerons, flaps, elevators, rudder etc.
Contact: Ernie Hansen ( 360) 808-1858 or email ernestfhansen@gmail.com
(July 2018)