COMPLETE AIRCRAFT
Click on small photos to enlarge...

Cleaning Out The Hangar





Cleveland Wheels and Brake Kit 199-48
Very nice kit with new brake linings. Retail $4,853 SkyGeek and $4,227 Aircraft Spruce.
$1,000.00 / OBO plus shipping.




Fuel connection tubes. $25.00 / OBO plus shipping.

Conact: Brad Madden 804-370-7855 or email brad@saginawwings.com
(Oct 2019)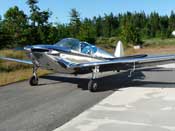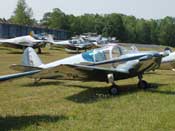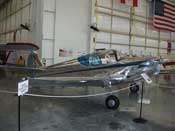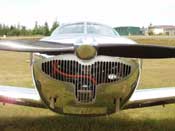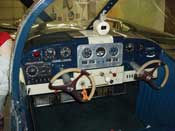 1946 Swift GC-1A, N80760 - sn 163
TT=2730.35, TSMOH=488.35, TSTOH=88.5.
This aircraft was an award winner at Oshkosh in 1974, 1975 and 1982.
It would continue getting awards if you flew it there! It is a very nice and very original GC-1A but is
actually equipped with a C-90 and an excellent match of a fixed pitch metal prop. This is the Swift
Mark Holliday used to do that beautiful aerobatic routine during the 50th Anniversary of the Swift air
show at Denton, TX as well as numerous other air shows. It was displayed in the Swift Museum in
Athens, TN for 20 years prior to my purchasing it in 2007. Since then it has been displayed at the
Port Townsend Aero Museum, Port Townsend, WA for the past 11 years. I have kept it in annual
during my time as caretaker and flew it occasionally to special events. Life changes and it's time to
find a new caretaker for this great unrestored original Swift! I paid Swift $40,500…make me an offer.
Contact: Ernie Hansen (360) 808-1858 or ernestfhansen@gmail.com
(Jan 2019)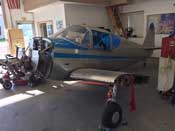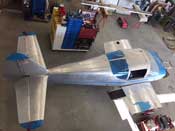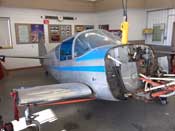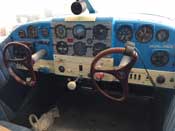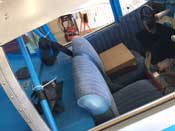 1946 Swift GC-1B, N3721K - sn 1414
Swift Project (polished) TTAF 1494 TSOH 271 C-125-2, Center section repaired, plane ready for assembly. Engine tore down (had prop strike) needs inspection and assembly.
$22,000/OBO Contact: Todd Asche (320) 979-5684 (leave message) or email wcrcoi@td.net
(Oct 2018)
PARTS, PROJECTS &
WANTED...

For Sale:

Lycoming IO360 C1C/A1B. This engine can be configured in either a rear mounted servo or a front mounted servo depending on your requirements. This is an approved modification. "0" Since major overhaul. Logs to Remanufactured Zero Time by Locoming. Call for details.
New Merlyn Products engine mount for the above engine with STC SA275NW Paperwork.
Hartzell HC-C2YK-1BY propeller. Yellow tagged in 1989. Flown 83.5 hours. This propeller has multiple AD's and will need inspection.
$27,000 for the package. Will give Swifters first choice before putting on Aviation websites.
I also have a couple cowl options, including and original GC-1B cowl. Call for information.
Contact: Ernie Hansen ( 360) 808-1858 or email ernestfhansen@gmail.com
(Oct 2019)


For Sale:

New Adel landing gear strut and upgraded bronze bushing. $1,100.00
Contact: Paul Anderson (614) 753-1773 or email linzo1@sbcglobal.net
(June 2019)


Looking For:

Continental O-300-D. Mid-time or less.
Contact: Ernie Hansen (360) 808-1858 or email ernestfhansen@gmail.com
(May 2019)


For Sale:

1) Slick Magnetos L&R 6314 including harnesses 388.88 hours Great deal at $1,000.00

2) McCauley Prop Governor for IO 360 Continental 388.88 hours. Price $887.50 (1/2 price)

3) Various airframe parts (some New Old Stock); ailerons, flaps, elevators, rudder etc.
Contact: Ernie Hansen ( 360) 808-1858 or email ernestfhansen@gmail.com
(July 2018)