PREVIOUSLY SOLD AIRCRAFT
Click on small photos to enlarge...

SOLD! SOLD! SOLD! SOLD! SOLD!

1946 Globe Swift GC-1B N90305 sn 319
Airframe: 1977 hours total time; 830 SMOH Lyc. O-360AIG 180 h.p.
1024 SOH Hartzell Constant Speed Propeller.
Avionics: King KMA 24 Audio Panel; KX-155 Nav/Com w/ GS; Garmin 250XL GPS/Com; KT-76 Transponder; Century I Autopilot (Inop); SPA-400 Intercom.
Addt'l Equipment: Sliding Bubble Canopy; Sticks; P-51 gear doors;
small wheels/tires/stall strips; extended wing root trailing edge fairing;
custom fiberglass cowling; Hooker 5 point shoulder harnesses;
Aux. wing fuel tanks (11 gal. each = 48 gals. total fuel); Cleveland wheels and brakes.
Exterior: Blue Metallic Flake w/ deep red and silver stripes (Rated 9/10).
Interior: burgundy seats w/ charcoal carpet (Rated 6/10).
(April 2011)(Jan 2014)
SOLD! SOLD! SOLD! SOLD! SOLD!

1946 Globe GC-1B Super Swift, N3284K - sn 1277
Swift in excellent condition! 3000 hours TTAF, 560 hours on Continental IO-360
and McCauley prop, bubble canopy, Thomason sticks, wing aux tanks, 1970 gw increase,
flat panel, KX 155/GS, KY 97, intercom, Narco encoder. P-51 doors, small tires, C150 seats,
JPI engine monitor, GAMIs, rebuilt tail and flaps, newly overhauled fuel injection system,
new mags and harness, new plugs.
(April 2012)(July 2013)(Nov 2013)
SOLD! SOLD! SOLD! SOLD! SOLD!


1946 Globe Swift N10KS Ser# 388
TTAF 2640 Continental O-300, 220 SMOH with new Superior Millennium cylinders.
Sticks, all new glass and hatch with glass panels, rear battery access door,
Altruair cowling, Garmin 430, KY197, Encoding Alt, 2 place intercom, new electric
gyros : AI & DG. Annual Oct 2012
(Oct 2011)(April 2012)(Oct 2012)(Sold Aug 2013)
SOLD! SOLD! SOLD! SOLD! SOLD!

1948 Excellent Temco Super Swift GC-1B sn 3680
BEST CUSTOM CLASSIC SUN N FUN 2012
BEST CUSTOM CLASSIC RUNNERUP OSHKOSH 2012
1527 TTAF. Only the best modifications without compromising the look that makes the
Swift so attractive. The judges agree! Lischer control sticks. Merlyn 13 gal aux. wing tanks,
50+ gals. total Cleveland dual brakes
210 HP Continental IO-360-D 1108 SMOH 559 STOH, McCauley Prop 357 SPOH,
Garmin 300 XL Nav/Com, King KT 76A Transponder.
(Aug 2012)(Sept 2012)(Dec 2012)(Sold July 2013)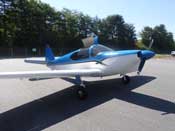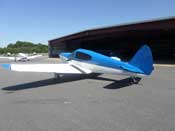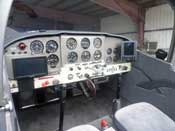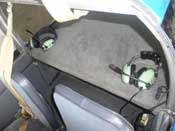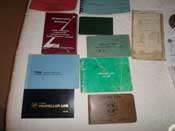 SOLD! SOLD! SOLD! SOLD! SOLD!

1946 Globe Swift GC-1B N3345K sn 1338
150 horse Lycoming O-320 390 SMOH 5 hours on prop overhaul. Total time airframe 2048
New windows, New paint, New interior, New tires, Dual brakes, Don Barthlomew sticks, 150 seats,
1 piece windshield.
(Nov 2012)(Feb 2013)(Sold May 2013)
SOLD! SOLD! SOLD! SOLD! SOLD!

1949 Swift GC-1B N21FA sn 3727
180 Lyc 0-360-A1D. TTAF 2923 hrs, 270 hrs SMOH, CS Prop, many mods,
Total rebuild at 1480 hrs. Gross weight increase to 1,970 lb, 9 gal aux tank (35 gal total),
all metal cowl, heated pitot , P-51 gear doors, manual hydraulic pump,
gull wing canopy, vertical stab beef up, large tail wheel, wing tip strobes,
Cleveland wheels and brakes, one piece windshield, flat instrument panel, rams horn control wheel,
dual landing lights, modified aft fillets, short stall strips.
Two Collins 250 VHF Coms, Narco NAV 122 VOR/ILS, CollinsAMR-350Audio,
Bendix TR661A Transponder, Narco AR850 altitude encoder, Narco ELT-10,
Garmin 95 GPS, voice activated intercom, JPI EDM-700/Scanner.
The airplane has been hangared since I have owned it and is now at
Fullerton airport (CA). Painted in July 85, a tan color with two brown
stripes down the sides.
(Nov 2012)(Donated March 2013)
SOLD! SOLD! SOLD! SOLD! SOLD!

1946 Globe Swift GC-1B N3787K sn 1480
Wonderful original with practical upgrades. Airframe 2920 hours., Continental O-300A
1967 SMOH and running strong. Annual thru 06/13. Alternator, Oil cooler, Spin on filter. ICOM radio,
Garmin transponder, Intercom. Totalizer, CHT/EGT. Aft battery, Stobes, 37 Gal. fuel, One Piece Windshield, Upgraded gear motor, Cleveland wheels and brakes, Dual brakes. Same owner last 18 years, Always
hangared, Annual by Swift expert.
(Nov 2012)(Jan 2013)(Sold March 2013)
SOLD! SOLD! SOLD! SOLD! SOLD!

1946 Globe GC-1B Super Swift, N7764C - sn 166
210 Super Swift built by Nagel in 1989 with all the mods available including a factory new, at the time,
Rolls Royce IO-360D.
Please leave a message including your phone number and e-mail address.
Please no tire kickers or brokers. This airplane is definitely one of the nicer 210's ever built.
(March 2013)(Sold March 2013)
SOLD! SOLD! SOLD! SOLD! SOLD!


1948 Globe Swift N78311 Ser# 2311 - Big Engine Swift for $48,000
180hp engine. TTach 2650.00, Airframe TT4334, Engine 3643 TT, 111hrs SMOH.
5 hrs since Propeller overhaul. Won 1982 National Grand Champion.
TAS 140 at 8gph! It has Thomason sticks, gullwing lockable doors, 9 gal aux tank.
36 gallons usable. Heavy duty electric/hydraulic motor. Garmin 296 (portable) included.
New gear springs and landing gear P-51 style Tail stiffener. Aux battery door and
battery moved into fuselage. Swift empty weight 1345 Fresh annual as of 6/12 as well
as 111 hrs SMOH and all annuals for the past 9 years done by Jim Thomason.
(July 2011)(Nov 2011)(June 2012) (Sold Jan 2013)
SOLD! SOLD! SOLD! SOLD! SOLD!

1946 Globe Swift GC-1A converted GC-1B N80888 sn 291
All 337's and STC's and AD's complete. In annual 4 hours on completely rebuilt C145
with new Titan cylinders 875 TT on airframe Other new or changed items:
Extended gear doors, All new glass, Mags and harness, Generator and regulator
Hooker Harness set, Refurbished prop, Steve's gascolator, Cleveland wheels and brakes
All new interior including leather seats, side panels, Panel and control wheels redone
King radio and transponder, Paint, New vert. stabilizer, Gear completely rebuilt, Gear motor
and Tires. Extensive paperwork including logs back to test flights in 1946.
All receipts from restoration. The airplane is excellent. Have a new project to work on.
(Sept 2012)(Oct 2012)(Sold Nov 2012)

SOLD! SOLD! SOLD! SOLD! SOLD!

1946 Temco Swift GC-1B sn 2304
TTAF 1242 Lyc. IO-320 160hp TT engine and prop 19 hours
Located at Riverside Airport (RVS) since 1970. This plane was in storage for 23
years and always in hangar. Ground up restoration in 2005. Great condition with
very complete paperwork for all STC and 337's.
Closed wing slots FAA approved and legal. All AD's complied with.
New interior, constant speed prop, engine mount, cowling, battery relocation,
engine baffles, Merlyn gross weight increase, auxiliary fuel for 52 total gallons,
new hoses, fuel controller, injectors, vacuum pump, prop overhauled, gear motor,
gear struts, Cleveland wheels and brakes, Scott steerable tailwheel, C-150 seats,
P-51 gear doors, slick mags and new harness, original Swift wingtips, no dents.
Avionics: SL-40, KMD 150 moving map, Shadin Fuel Flow with GPS input,
Apollo SL70 w/mode C.
This 81 year old man needs to find a new caretaker – open to offers!
New annual at time of purchase.
(April 2011)(May 2012)(Sold Aug 2012)
SOLD! SOLD! SOLD! SOLD! SOLD!


1948 Globe Swift N78324 SN2324
Low time Airworthy 1948 Swift - 1100 TT C-125 1100 TSN, Many recent improvements: C-150 Seats, New panel, new rear and side glass, fuel vent routed to belly, new more powerful hydraulic motor, baffle seals, shoulder harness, extra gear lights, gear actuators rebuilt, new elt, fresh air side vent installed. ARC x-ponder, Collins comm. intercom. Straight, Arizona airframe with zero corrosion, Annual 6/2012 - Ready to fly, Plane located Lebanon, TN.
(June 2012)( Sold Aug 2012)

SOLD! SOLD! SOLD! SOLD! SOLD!


1946 Globe Swift N7BR Ser# 1416
Steve Pitcairn's 1946 GC-1B Only 800 TT; 20 SMOH by Mattituck Cont IO-360
with new Lord mounts, hoses, etc 20 SOH by Sensenich on McCauley prop
Many mods including gear doors, cowling, wingtips, aux fuel, aft battery,
shoulder harnesses, Clevelands, Gross Weight increase; New headliner 2009;
Imron by Reese 1991 still looks great; always hangared Annual done May 2011.
New battery. Avionics are becoming somewhat dated but are all working.
Flown regularly. Delivery can be arranged.
(June 2011)(Sold Aug 2012)

SOLD! SOLD! SOLD! SOLD! SOLD!


1951 Texas Bullet 205 N78851 Ser# 105
Texas Bullet 205 project. Rare aircraft only 5 built 3 now remaining.
Last annual 1992. Total time airframe and engine 1455. Last photo above take early 1990's.
Major components included with project "As is" $19,900
(Nov 2011)(April 2012)(Sold June 2012)

SOLD! SOLD! SOLD! SOLD! SOLD!


1946 Globe Swift GC-1B Project N80818 sn 221
1946 Swift project for sale. 1470 hours. Wings rebuilt and almost ready for polish.
New vertical Stabilizer. All control surfaces in good condition for polish or paint.
Horizontal stab in fair shape. Landing gear rebuilt with new struts and paint.
Fuselage 70% re-skinned. New 150 cowling included along with aluminum cowl in poor condition. New flat panel instrument panel with many instruments.
Canopy parts not included but available. C152 seats. All logbooks included.
Lycoming 150 engine mount but no engine.
(Feb 2012)(March 2012)(Sold June 2012)

SOLD! SOLD! SOLD! SOLD! SOLD!


1948 Swift GC-1B N77752 sn 3524
TEMCO-Assembled. 2935 TT / 415 SMOH / 45 Prop. Fresh annual. Compressions all 77+
ELI Gear, Steerable Tailwheel; 9 gal Aux fuel, Electric Aux Pump; Dual brakes;
Whelen Wing & Tail Strobes; "G" meter; V-Tail stiffener; Imron Paint 8 w/recent glass;
Full Leather Interior 9; Instruments 9. AI / DG, 5 EI Instruments. King KLX-135 GPS-Comm; 4096/Mode C; Auto-squelch Intercom w/music input; Piper Pitot; HID Landing Lights;
second red & green gear indicators; ACF-50 corrosion treatment; Cockpit Cover.
STCs: 145HP O-300A / McCauley (SMF); 1835GW; C-150 seats (leather);
Cleveland wheel & brakes; 1-piece W/S; Merlyn Hydraulic pump motor; Gas Collator;
Ram Horn Control Wheels/dual PTT; etc.
(Feb 2011)(Jan 2012)(Sold May 2012)

SOLD! SOLD! SOLD! SOLD! SOLD!


1946 Globe Swift GC-1B N3292K sn 1285
2011 Swift Nationals award-winning Swift 2990 TTAF features a low-time (100+ hrs)
Lycoming O-360 engine and low-time Hartzell prop, JPI's EDM 700 engine analysis with fuel totalizer, new PS Engineering audio panel, a Garmin 430, up-to-date IFR certification, new vacuum pump in 2010, small wheel + P-51 gear door mod, sticks, stearable tailwheel, new electrical wiring, stock wing tips, closed slots, 9 gal. aux. tank, gross weight increase mod (rear battery - 1970 lbs.), single-axis autopilot, dual brake mod., Cessna 150 sets, 5-point harnesses, Clevelands, M-20 air-oil separator, spin-on oil filer mod., heavy duty single piece windshield STC, and a Feb. 2011 annual. Complete mod and AD records. Excellent, fast Swift. Always hangared
(Feb 2012)(Sold March 2012)

SOLD! SOLD! SOLD! SOLD! SOLD!


1946 Globe Swift, N80932 - sn 1125
145 Continental 0300, TT 2644.3, 210.3, SMOH, Last Annual 2/2010,
IC-A200 Comm., Terra TXN-960 Comm & Navi Comm, Attitude Indicator,
Directional Gyro, JPI Fuel Flow Indictor, Cylinder Head Temp. Indicator,
P-51 Style Gear doors, no accidents, very original, always hangared,
all log books Since 1946. Delta Air Lines was original owner.
Located at 88R in Spicewood,
(Apr 2010)(June 2010)(Dec 2010)(May 2011)(Sold Nov 2011)

SOLD! SOLD! SOLD! SOLD! SOLD!


1946 GLOBE SWIFT GC-1B SN 1019
SN 1019, TTAF 1028, 145hp 0300D w/Tempest vacuum pump & Slick mags, SMOH 100,
60a alternator, Sensenich 74DC-0-59 prop, all cyl. approx. 75/80, SS exhaust,
Concorde sealed 35A Batt., AD's up2date 2007, Cessna 150 seats, shoulder harness.
FGP: cluster engine gauge, new A/S, overhauled DG & turn coord, post lights. Tip strobes. Clevelands, new tires. Elect. boost pump, incremental flaps, steerable Scott 3200 tailwheel,
blade pitot, fuselage static port, taxi & landing lights, hvy duty pulleys and cable guards for emerg. gear system. Imron paint "8", interior "9", tinted glass "8".
ICOM 200A radio & KT 78A ATC Xponder. Excellent logs, bulletins, POH, maint. manuals
from Swift Museum. A correctly-rigged fast Swift, a delight to fly; clean, protected by
Corrosion X, and one of the lowest-TT Swift flying. Fresh annual Oct 2010.
(June 2010)(Oct 2010)(May 2011)(Sold Oct 2011)

SOLD! SOLD! SOLD! SOLD! SOLD!


1946 Globe Swift GC-1B, N20E - sn 1121
EXCELLENT CONDITION Airframe TT 1,826.2 HRS. Cont IO-360-D33 210 HP 668.4 SMOH. Constant Speed McCauly prop. Overhauled June 2003. March 2010 Annual. Bubble Canopy. Sticks. Aux Belly Tanks. Century II A/P. King KX-155. Enc Alt. C-150 Seats. G-Meter.
Wired for 396/496. Side Storage Pockets. Leather interior and much more.
Bruce's Custom Canopy Cover included.
(Oct 2010)(April 2011)(Sold June 2011)

SOLD! SOLD! SOLD! SOLD! SOLD!


1947 Globe Swift GC-1B, N78258 - sn 2258
3014 TT, 407.9 SMOH, Last Annual October 02, 2008, 210 hp, IO-360, FeatherLite Starter, S Hyd Pump, McCuley Prop. Cessna Spinner, Fiberglass Cowl, Pro-Paint, P-51 Gear Doors, Navaho Tips, Full Strobs, Exterior Battery Access Panel, One Piece Windshield, Cargo Aux Fuel, New Tires, New Gears, Flat Panel, KX-170's Dry Vac Pump, 152 Seats, Gray Vinyl Interior, Split Hatch.
It has always been in a Hangar and has NO corrosion.
(Sept 2010)(Sold June 2011)

SOLD! SOLD! SOLD! SOLD! SOLD!


1946 GLOBE SWIFT GC-1B N78230
TTAF 2325, SMOH 205 C125-2 with new crankshaft, all accessories overhauled.
Bendix mags overhauled, with new ignition harness.
Macauley prop 205 since new. New Univair spinner and backplate.
Airframe and engine are stock, exterior is polished aluminum with original blue stripe. Instrument panel with full gyros. Avionics include nav/com and transponder with mode C. Cleveland wheels and brakes, Merlyn gear motor, Electronics International tachometer,
electric fuel pump, Cessna 150 seats covered in pale gray leather and burgundy carpeting.
9 GPH fuel burn / very economical & fun to fly.
Owned for 10 years, just not enough time to fly and enjoy.
Featured in "The First Fifty Years" of the Swift. Located in Southern CA
(July 2009)(Oct 2010)(Sold May 2011)

SOLD! SOLD! SOLD! SOLD! SOLD!


1948 GC-1B Temco Swift
N2300B, s/n 3600, 180 hp Lycoming 0-360 A1A, 403 SMOH, 1 hour on Hartzell
prop. Restored by the Swift foundation in 2005.
Stripped, primed and painted.. New Aero plastics windshield. All other
windows and skylights were replaced with smoked grey lexan to match.
Resealed left and right main gear shock struts as well as tail wheel shock
strut. Replaced left and right main tires and tubes left and right brake
discs, brake pads and wheel bearings. Replaced all flexible rubber fuel
lines. Installed new tail wheel fairing, bushings. Replaced all cables. New
cam and crankshaft. To much to list.
Internal 9 gal fuel tank. Gross Wt. Increase. Cessna 150 seats covered in
pale grey cloth. KX155 radio, New Narco AT150 Mode C
(Aug 2009)(Dec 2009)(Sold Dec 2010)

SOLD! SOLD! SOLD! SOLD! SOLD!


1948 TEMCO SWIFT GC-1B N2373B
Serial Number 3673 TTAF 2031 hours - 119 hours SMOH on both Cont.IO-360-D 210 with VAR crank and McCauley prop. C-150 seats, gull wing hatch, in the wing aux fuel, big hydraulic motor, Lischer sticks, one piece tinted windshield, Cleveland wheels & brakes, Adel gear, relocated trim, aft fuselage access panel, extended gear doors, piper pitot, dual brakes, large Scott steerable tail wheel, buckaroo wing tips, strobes, nice paint. Panel has built-in intercom, panel mounted garmin 296, MX-11 720 flip/flop com, and KT-76A transponder with encoder.
(Nov 2010)(Dec 2010)

SOLD! SOLD! SOLD! SOLD! SOLD!


1946 GLOBE SWIFT GC-1B N3284K
3000 TTAF , 550hrs on Cont 210 & McCauley prop, Bubble canopy, sticks,
wing aux tanks 49 gal total fuel, 1970 lbs gross weight increase, flat panel, Century I auto pilot
KX 155 / GS, KY 97, Narco encoder, P51 doors, small tires, C-150 seats, JPI engine monitor, GAMI, rebuilt tail feathers and flaps, much more
(Nov 2010)

SOLD! SOLD! SOLD! SOLD! SOLD!


1946 Globe Swift GC-1B, N78034 - sn 2034
1,511.6 TTAF, 674.6 SMOH, Continental O-300-D, New McCauley prop. installed Jan 2011
King KLX-35A GPS and radio, Narco Com 810 RADIO, King KT-76 transponder,
Precision Aviation vertical card compass, Electronic International FP-5L Fuel computer
with EGT, PS Engineering PM 1000II Intercom, Ameri-King 450 ELT (new March 2009),
Manifold pressure gauge, G-meter, Cessna 150 seats and new seat rails,
updated interior (2006), three-point seat belt/shoulder harness, one-piece windshield
(STC SA4-403), P-51 gear doors, Whelen strobe lights, Cleveland wheels & brakes
(STC SA2GL), Scott steerable tail wheel, low profile tires (new, March 2009),
Electric boost pump (STC SA345SO), approved for auto fuel (STC SE2006CE, SA 2137CE),
new Concord sealed battery (March 2010), Merlyn hydraulic pump (STC SA169NW),
oil filter adapter w/spin on filter (STC SE8409SW), Slick Model 6364 magnetos (SL1-91A),
Annual May 2010.
(Mar 2010)(May 2010)(July 2010)(Oct 2010)(Jan 2011)


SOLD! SOLD! SOLD! SOLD! SOLD!


1946 GLOBE SWIFT (converted from GC-1A in 1957), s/n 361
2375 TTA, extensive Annual Insp. completed in Feb 2009
• Lycoming O-360-A1A, 180 hp, 15 SMOHE by Don's Dream Engines
(Note: the STC conversion is only approved for 125 hp, but I obtained a field
approval for the full 180 hp and the original metal cowling)
• 1970 lbs gross weight approved, 630 lbs useful load
• Polished with red trim, under surfaces painted silver
• Original metal wingtips installed (plus a set of short tips included)
• 51 Gal Fuel: 26 main plus 12.5 in each outer wing panel
• Fuel Totalizer, EGT and 4 cyl CHT
• Cessna elevator trim wheel between seats (original trim crank removed)
• Horizontal stab completely rebuilt with new skins in 2004
• Cleveland wheels and brakes
• P-51 style gear doors
• Flat Panel with center stack radios
• Cessna 150 seats with new foam padding and leather covering
• New carpets, side panels and hatshelf cover in 2006
• New Hooker seat belts and shoulder harnesses
• Original canopy/hatch with tinted skylights in hatch
• One-piece tinted windshield
View complete spec sheet (July 2009)(Oct 2009)

SOLD! SOLD! SOLD! SOLD! SOLD!


1946 GLOBE SWIFT GC-1B N80851
210 hp Continental, Serial number 254, 2021 TTAF, 41 SMOH, 41 hours on new TC Hartzel prop.
In 2009 we completed the conversion of the engine to the Continental IO-360 with the Merlyn STC and engine mount. Here is an excellent mechanically perfect Swift for anyone desiring the higher horsepower feature on a plane ready to start adding many of the Swift mods you desire.
(Nov 2010)

SOLD! SOLD! SOLD! SOLD! SOLD!


1948 GLOBE SWIFT GC-1B SN 2324 N78324
Stock C-125 Swift Project. Last annual inspection was done March 1978 with
total hours airframe and engine being 1022. All logs book are included with this
project. Very complete airframe. Airplane is located in Athens, TN
(Sept 2010)

SOLD! SOLD! SOLD! SOLD! SOLD!


1946 Globe Swift GC-1B, N3313K - sn 1306
210hp Continental IO-360, Engine and Prop time since overhaul is approx. 1100 hours,
(1087.1 actual as of 7-22-2010) Total airframe time is 3435 hours.
KX155 nav/com, KT76A txp, JPI digital tach, Electronics International
oil pres and temp, and engine analyzer, new flat panel and glare
shield, Thomason sticks, electric trim,150 seats, leather and fabric
interior, Bendix-King Skymap III GPS, P-51 gear doors, 1970 gross weight
increase, vertical stab. reinforcement installed, new strobes, aux fuel
40 gal total, exceptionally well maintained, distinctive yellow paint
with orange checkers in great condition.
This bird flies strong, straight and true.
(July 2010)

SOLD! SOLD! SOLD! SOLD! SOLD!


1946 Globe Swift, N80569 - sn 72 project, everything except engine and prop
GC-1A converted to 1B in 1975. T.T. 1536. Airplane has been in storage in Nebraska
and Arizona for 45 years and has very little corrosion.
Control surfaces, fairings and fuel tanks in very good condition.
New landing gear and hydraulic package purchased from W. Commings, inc in 1975
and never flown. All in excellent condition but need to be resealed.
Small wheels and tires with Cleveland brakes. P-51 style gear doors,
scott 3250 steerable tail wheel assy.
Needs minor skin repair to horizontal stab leading edge and small hole in skin left center section bottom due to transportation damage. Right wing needs main spar repair. I have a serviceable, ready to install spar for the repair. Left wing is excellent and corrosion free.
All parts are bare and unpainted. Many extra parts available.
(May 2010)(Sept 2010)

SOLD! SOLD! SOLD! SOLD! SOLD!


1946 GC-1B N3761K S/N 1454
Airframe TT 819.9, 0-300-A 145 hp Engine, TSMOH 390.5. Piper Pitot Mast, Second Green Gear Indicator Light, Temco Elevator Trim, C-150 Seats, 9 Gal. Aux Fuel, P-51 Style Gear Doors, Cleveland Wheels and Brakes, Alturair Cowl with Downdraft Cooling, Aft Battery and Ballast Removed, Scott 3200 Steerable Tailwheel, Full Avionics, Older Radios, All Working.
Very Clean Paperwork. Fresh Annual with Purchase. For you history buffs, this plane was
flown and signed by Saburo Sakai, Japans fourth ranking Zero Ace; Google him for more info. (Jan 2010)

SOLD! SOLD! SOLD! SOLD! SOLD!


1948 GC-1B N78296 Serial Number 2296
Being offered by The Swift Museum Foundation, Inc.
1675TT 0-300A 300smoh
New Mags, New Starter Carb and Oil cooler overhauled, 36 gallons of fuel
Garmin 250 XL Nav/Com GPS, Garmin Transponder with Mode C
Digital Fuel Scan Fuel Flow, New Tail Wheel
Located in Grove Field, Camas, WA
Reasonable offers considered while it is still at Camas and before we incur expenses in transportation, etc. Contact Charlie Nelson for more information.
423-745-9547 or 423-887-3748 (Dec 2009)

SOLD! SOLD! SOLD! SOLD! SOLD!


1946 GC-1B Globe Swift N619JM
Annual inspection completed July 6, 2009, Total time, airframe: 2389.4, Total time, engine: 1057.0 (630.3 SMOH), Continental IO-360 fuel injected 210 HP, 6-cylinder engine with GAMI fuel injectors, Last engine overhaul completed by Magnum Engines, Inc. on 8 Aug 2002 at 426.7 hours, McCauley, constant-speed prop, Two King VHF radios, KY197, One King Nav radio, KN53T, Bendix King GPS, KLN90A, Narco transponder, AT150, HSI, IFR certified, JPI EDM700 engine analyzer with panel computer jack, JPI 450 fuel scan fuel computer, Electric fuel boost pump, G-meter, Leading edge landing lights, Aux fuel tank, total capacity 36 gallons, Structural mod complete, increasing max gross weight to 1970 pounds, Sticks, P-51 gear doors, Steerable tail-wheel, New, flat instrument panel, Stock wing tips, Cessna 150 seats, Electric pitch trim, Shoulder harnesses, Two cabin fresh air vents, One-piece, tinted windshield, One-piece hatch with two tinted skylights, Hot mic intercom system, Bruce's custom canopy cover, Custom Swift tow bar. (Aug 2009)

SOLD! SOLD! SOLD! SOLD! SOLD!


Super Low Time 1946 Globe Swift GC-1B S/N 149 N685WH For Sale or Trade
ACTT: 845.4 Hrs Engine SMOH: 1729.1 Hrs Propeller SMOH: 32.4 Hrs
Lycoming IO-320-B1A 160hp, Hartzell HC-82VL-1 propeller, Woodward 21080 governor
Overhauled Bendix mags, new harness, New overhauled alternator, new wiring, and new voltage regulator, New sealed battery, master relay and wiring
All new interior, New flat instrument panel and new glare shield, C 150 seats
26gal main wing fuel tank and 9gal aux tank, Sky-tec lightweight starter
Resealed gear and flap actuators, brake calipers and master cylinders
Dual landing lights, Dual landing gear down lock lights, Strobe lights
(Aug 2009)

SOLD! SOLD! SOLD! SOLD! SOLD!


1946 GLOBE SWIFT GC-1B sn 1030 N80625
Total time 2844, engine time 1352
Lycoming 150 hp - Upper part of the plane is polished, the belly is painted silver and
the leading edges are painted metallic blue. Taken all apart and all the interior panels
have been expoxied primed. New interior, new glass, 150 seats, P-51 gear doors
(Aug 2009)

SOLD! SOLD! SOLD! SOLD! SOLD!


1946 GLOBE SWIFT sn 2012 N78012
TTAF 2332.7 SMOH 722.4
Annual Completed 1 August, 2009
2008 Award Winner: Best Interior, Best Panel, West Coast Nationals
Machen stc'd Continental IO-360-D 210 HP with electric boost pump
GAMI Injectors McCauley DA234067 Constant Speed Prop
Merlyn Outer Wing Aux Tanks, 13 Gal each with Elect Gauge, 52 Gal Total
Merlyn Hydraulic Power Pack, Cleveland Wheels & Brakes, P-51 type Gear Doors
Wheel Well Landing Light, One Piece Tinted Windshield,
One Piece Smoked Plexiglass Hatch
Electric Trim, C-150 Seats with Memory Foam, Leather, Naugahyde, & Fabric
Hooker Seatbelts & Harness, Whelen Wingtip & Tail Strobes
Garmin GNC 250 XL GPS/Comm, Padded Custom Canopy Cover
Excellent Documentation, Logs, Records
View complete spec sheet (Aug 2009)