By Stan Price
Red River Swift Wing
The 2008 Swift Nationals was another great fly-in. The airplane count was down
from years past but the quality of people was equal or better.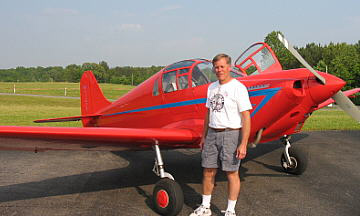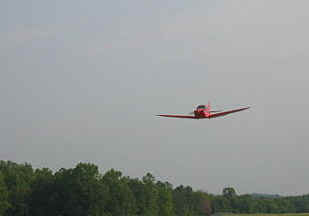 This year's center stage attractions featured the museum's newly acquired "Johnson Rocket" which,
according to Mark Holliday, "Is 99.9 % for sure the original GC-1 (Culver copy) aircraft of Globe Aircraft."
Mark flew the aircraft briefly during the fly-in and we all witnessed a piece of Globe history which may
never be seen flying again. Mark also gave an excellent presentation of the history of this great little
aircraft and where it had been for the past 66 years.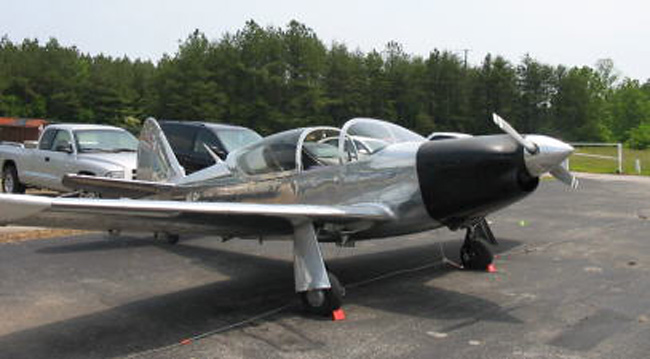 Don Bartholomew had his Swift with newly STC'd canopy installation on hand
and it's a great looking piece of work. Well done Don.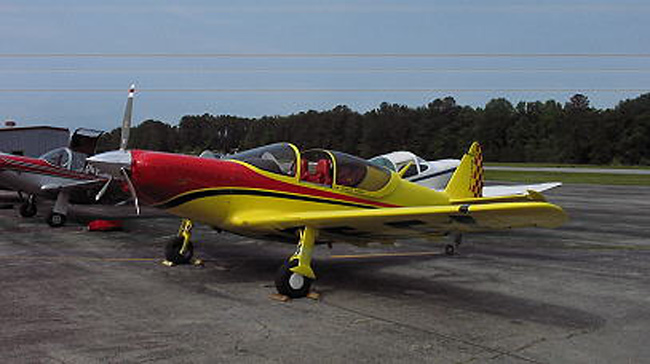 Corky Fornof had the Fury on the ramp for us to drool over and
also conducted a forum about his adventures in aviation. Great man.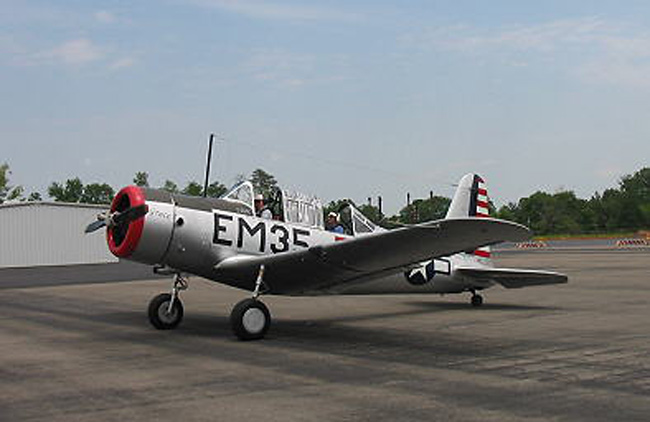 Mike Kennedy of Swift Magic has gone from doing his Aerobatic routine in a Swift
to now performing in a BT-13. Yes, that would be a fixed gear, 450 Pratt & Whitney,
loud, fire breathing, and beautiful BT-13. We watched him give a few rides
and he flys it beautifully.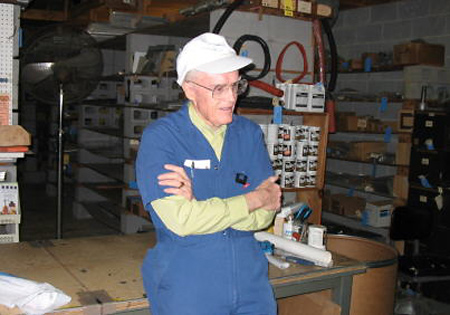 Ken Coughlin of Oklahoma has again given up a month of his life and voluntarily become
the "parts man" to help out during the busy time at Swift Nationals. Last year Ken donated
ten weeks of his time to run the parts department and was appropriately awarded
a "Presidents Award" for his efforts.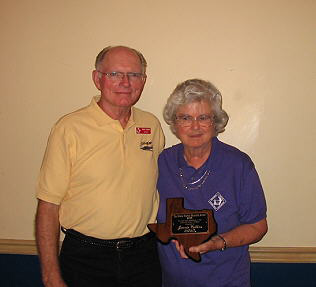 The Red River Swift Wing sponsored the new "Gloria Warden Memorial Award" for dedication
to the Swift and fellow Swifters and Jeanie Collins was the recipient of this inaugural award.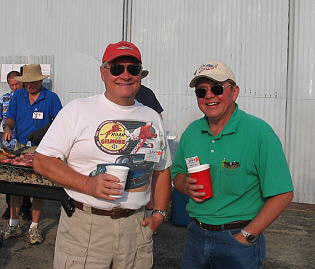 Ernie and Penny Hansen decided to go for a little drive from Diamond Point and somehow
ended up in Athens, Tenn. He did receive the longest distance by car. Gerry Hampton from
California, Bill Shepherd and Doc Mahoney from Diamond point were some more of the long
distance travelers with Dick and Jeanie Collins, who flew in from San Jose, winning
the longest distance by Swift.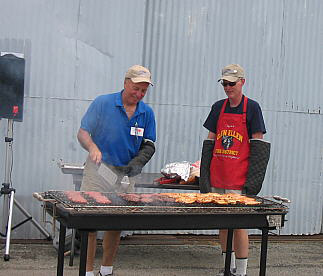 On site food service was excellent with the barbeque chores again being headed up by
Paul Merchandetti with Opie Robers and the Swift ladies taking care of the serving, headed by Janie.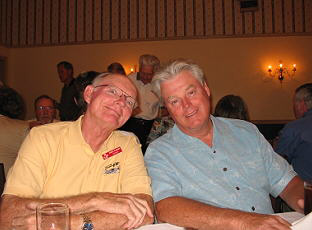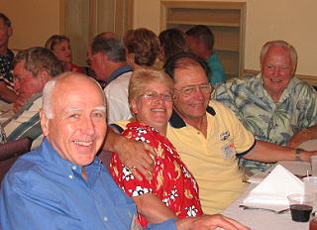 I won't attempt to list the award winners because I know that I will forget some so I'll allow that to be posted by someone else. Our new board chairman will be Mike Kennedy so we are in good hands again. Will Roberson was acknowledged for his excellent leadership during the past few years and deservingly so. The Saturday banquet was again outstanding with great food and fellowship and more Swift stories than ever.

But Wait... There's More!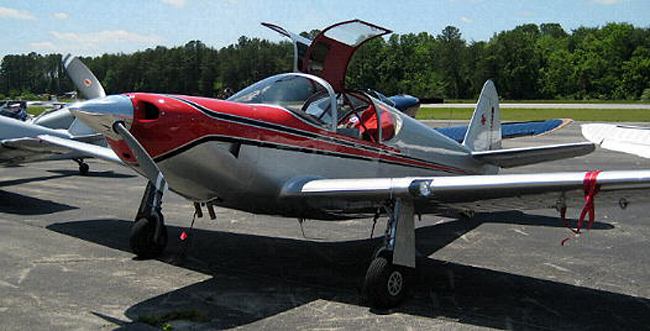 Steve Roth's Pic Collection from Swift Nationals
Click Here